July 30th, 2005
Felice Varini is one of my favorite modern artists. His work is based on the principle of anamorphosis.
The "Galerie Xippas" project from 2004 shows what he exactly does.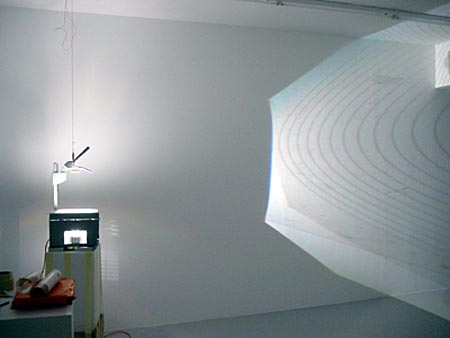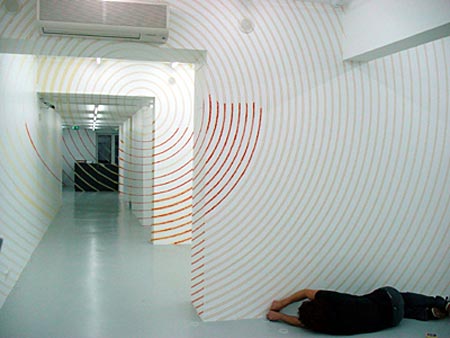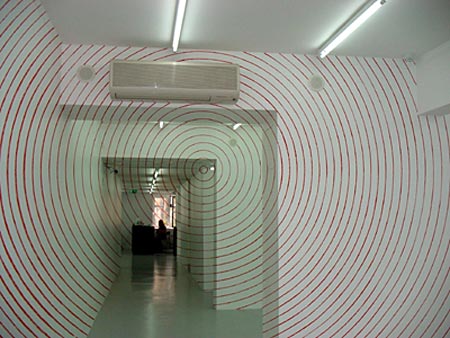 It's all about "Point of View
" … which is also the title of a book of him. The cover is like a piece of art itself.